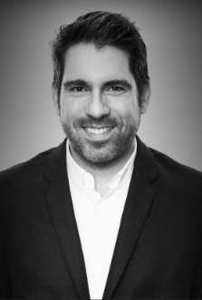 ---
Toygun Yilmazer
TBWA\İstanbul Reklam Hizmetleri A.S.
---
Turkey
As Chief Strategy Officer at TBWA Group Istanbul, Toygun Yılmazer is responsible for brand and communication strategies of all clients within the agency which consists of three companies and six business units, out of which Toygun is the leader of the planning teams in both TBWA\Istanbul and Çözüm with 10 direct reports. He is also the founder of the 2021 initiative Disruption Consultancy.
Toygun is always on the lookout for new things. Curiosity and a desire for problem-solving are what kept him successful at his job for 21 years. Over the course of 21 years at TBWA, he played a vital role in carrying TBWA\Istanbul to the top spot of being the biggest and the most awarded agency in Turkey. He feels lucky to be the leader of a team that won 74 Effies including 20 golds, and part of a team that won numerous Cannes Lions creativity awards on both TV and many other categories such as media and design. In 2021, he not only helped many brands win credible awards and achieve effective business results, but also inspired the industry with his speeches, articles and initiatives.