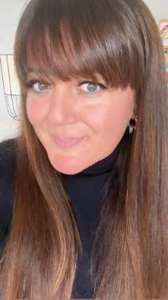 ---
Burcu Özdemir
TBWA\İstanbul Reklam Hizmetleri A.S.
---
Turkey
As the Chief Executive Officer of TBWA\Group Istanbul, Burcu Özdemir leads 350 people and 15 executive managers, as well as the operations of TBWA\Istanbul, Çözüm, Integer, OPEn, and HeyMo the Experience Company, as well as six specialized business units including Design Community and Disruption Consultancy. Besides her duties as Group CEO, Burcu is the Vice President of Turkey's Advertising Association, and is an active member on the Board of Directors of the Omnicom Media Group and the American Chamber of Commerce in Turkey.
Since the early stages of her career, Burcu has been driven by her commitment to delivering excellent work and knows how to build the right team for it. Over the course of 19 years at TBWA, Burcu's leadership has been instrumental in elevating the agency to new heights within the market and becoming the consistent most award winning agency of Turkey. Burcu is especially passionate about impactful work that makes a difference in the lives of others. Whether she takes on the role of Group or Board Member, she ensures that initiatives are taken in areas that would contribute to social good and sustainability. Burcu is not only an leader, but she is a mentor, a dependable partner and a friend to many.